Town hall for students: Winter quarter
Student Affairs
January 20, 2022
5:00 pm
Zoom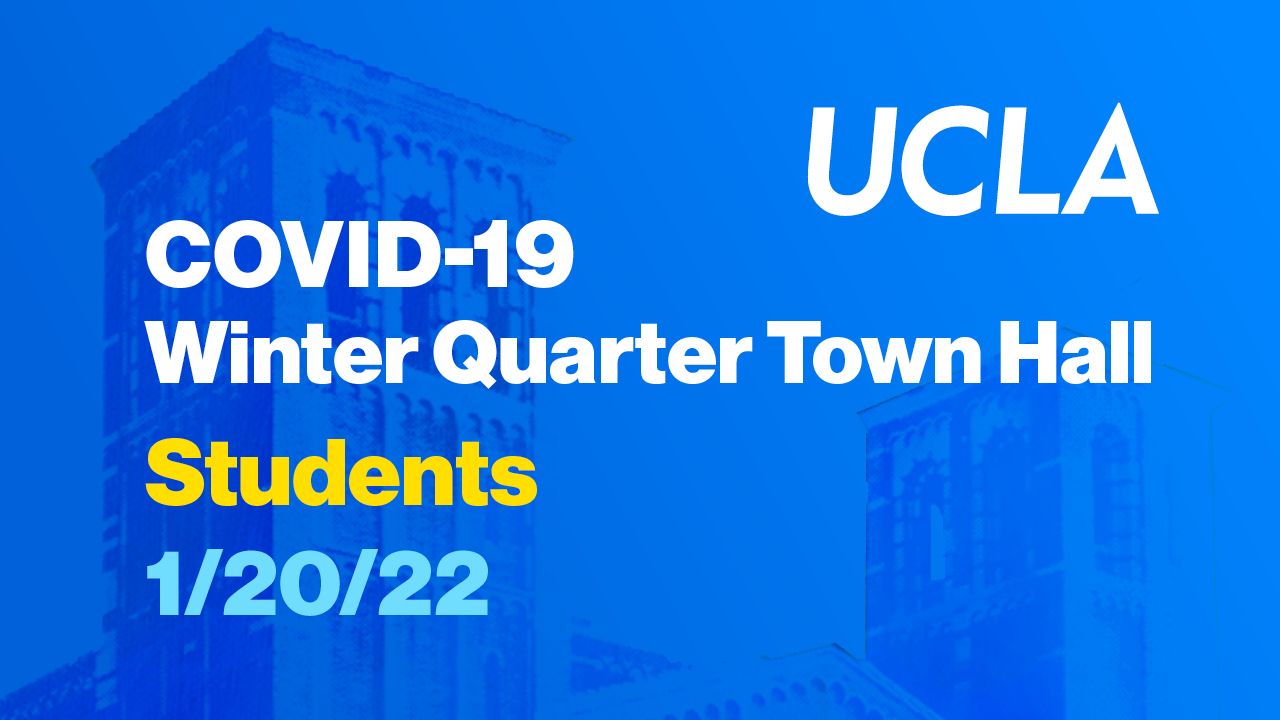 About
Thursday, Jan. 20, 5–6 p.m. PST
Following UCLA's extension of remote instruction and a significant increase in COVID-19 cases, campus leaders will share updates on COVID-19 protocols for winter quarter related to vaccines, testing and student services. After the presentation, panelists will answer student questions submitted prior to the town hall.
Registration is now open. The town hall will also be livestreamed on YouTube and archived on the COVID-19 Resources site.  
---
Participants
Suzanne Seplow (moderator), assistant vice chancellor for student development and health, will be joined by other campus administrators.